Our Events
NAWBO Kentucky's virtual and in person events are a great way to bring together members, partners, and guests. Event topics are intended to educate and inspire attendees on issues related to women business owners, and issues that ignite passions in our communities.
Our leadership series events are aimed for you to be able to take what you learned and implement it into your business. Networking events are hosted to harbor the sense of sisterhood and connections made through NAWBO.
NAWBO Kentucky also hosts multiple Signature Events each year, including the EPIC Awards, Symposium, and more. Click here for more information on our Signature events and sponsorships!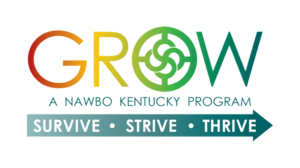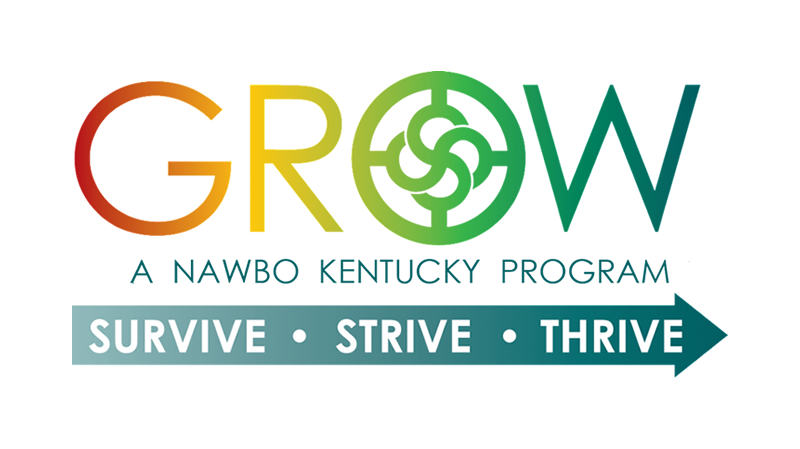 Are you ready to take your business to the next level in 2022? Do you need accountability and support to help you get there? If so, NAWBO's GROW Program is for you!
NAWBO Kentucky's mission is to empower women by providing support, resources, and opportunities to propel women entrepreneurs into economic, social, and political spheres of power worldwide, at all stages of growth. It's about women helping women, forming partnerships, and learning from each other.
GROW is a seven-month program that includes one 3-hour virtual meeting per month that focuses on a different topic that is vital to business growth.
Read More
Topics covered include:
Goal setting: We will begin by setting clear goals for what you want to accomplish by the end of the program.
Time Management: Learn how to organize your day and time to increase your efficiency.
Building Your Brand: Get clear on your why, mission, vision, and values.
Finance & Funding: Know your numbers so you can make strategic decisions for your business.
Strategic Planning: Map out an action plan for how you will achieve your financial goals.
Marketing & Sales: How and where to attract your ideal customers.
Learn about the tools and support available to support your business.
In addition to the robust topics addressed during each session, GROW attendees will build a powerful network of women entrepreneurs that will last well beyond the program.
Registration is limited. Email [email protected] to learn more and see if GROW is the right fit for you and your business.
GROW Includes:
Seven 3-Hour Monthly Virtual Sessions
Mastermind Group Information
Community of 8-10 Entrepreneur Women
Private FB Community
Fees are $450 for Members and $650 for Non-Members
Contact us now to sign up!
Read Less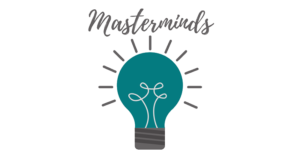 Masterminds is one of the many free programs that NAWBO Kentucky offers to support women business owners. If you are a woman business owner, whether you have been in business six months or 20 years, you can benefit from being a part of a Masterminds group.
Masterminds is a group of 7-10 women business owners who form an informal board of advisors with other members of NAWBO Kentucky. Our vision is to create productive, interactive groups of women who are encouraged and enriched by participating in the Masterminds process. This program enables us to grow our businesses as we grow in our understanding of ourselves and how we do business. Each person brings a unique perspective to the group and benefits from sharing insights into problems and solutions. All members of the group gain greater objectivity, value, and a sense of their own power from peer support.
Read More
The key is total confidentiality surrounded by other women business owners that you have made a commitment to support. Each member is required to sign a confidentiality agreement, so it is clear from the beginning that the information imparted during the Masterminds sessions is not divulged to others outside the group.
Many times we are able to discuss problems that can't be discussed in any other arena and get the suggestions we need to reach a resolution. Other times, we simply need a safe place to vent emotions and feelings that are a daily part of running our businesses.
Masterminds' groups provide all that and even more – the basis for ongoing friendships and a sense of continuity.
Read Less
From Our Members
Here is what members of Masterminds are saying
NAWBO Membership is required in order to join one of our programs. To find out more about our programs and how you can get involved, contact us today.