Signup for our Newsletter
April 2020
Business Assistance Programs Series
Lee Goatley currently works with the Kentucky Small Business Development Center in Lexington, Kentucky as a Management Consultant and Business Coach.  Lee has over 7 years of biotechnology and pharmaceutical manufacturing, commercial operations, and supply chain experience.  Her past work experience includes working with a multibillion-dollar pharmaceutical manufacturer and a multibillion-dollar international biotechnology company.  Lee has a BA in Biology and Spanish from Westminster College in Fulton, Missouri and an MBA from the University of Kentucky.
NAWBO Kentucky Virtual Series
Join us for our new Weekly Virtual Series. Each week, a guest host will bring you a relevant, engaging topic.
Coming up:
April 9th, 2020
Positioning your business in a tough environment--hosted by Amy Rudy.
April 16th, 2020
Embracing & Navigating Change: Online Workshop
Join us as Vitale Buford takes you through her three-step process for embracing change: Awareness, Perspective and Action
About Vitale Buford
A change agent transforming organizations, groups, and individuals, Vitale Buford is an iPEC-certified executive coach, international speaker, and author. Featured in The New York Times, she is the author of the book, Addicted to Perfect, detailing her 10-year struggle with Adderall and perfectionism. Vitale's experience includes more than a decade working in marketing and business development for a variety of industries and professional service organizations. She brings her personal experience, professional education and training, and her specialized healing techniques together to create a unique coaching system – one that gets to the root of the issue to bring about lasting and real change. Vitale lives in Central Kentucky with her son and their dog. You can learn more about her and how she changes lives at vitalebuford.com.
Sip & Support
Join us for a virtual casual connection with the beverage of your choice!
Every Tuesday through April 28, 2020
5-6pm
No registration required!
Zoom link:
https://zoom.us/j/171699734?pwd=MzVTSGpEVkhubTJidy9rcWplNXBRQT09
Small Business COVID-19 Resources
We are gathering information to help small businesses navigate the COVID-19 crisis AND will continue to pull together resources for you.
The disaster declaration makes SBA assistance available in the entire state of Kentucky; and the contiguous counties of Alexander, Gallatin, Hardin, Massac, Pope and Pulaski in Illinois; Clark, Crawford, Dearborn, Floyd, Harrison, Jefferson, Ohio, Perry, Posey, Spencer, Switzerland, Vanderburgh and Warrick in Indiana; Mississippi and New Madrid in Missouri; Adams, Brown, Clermont, Hamilton, Lawrence and Scioto in Ohio; Campbell, Claiborne, Clay, Henry, Lake, Macon, Montgomery, Obion, Pickett, Robertson, Scott, Stewart, Sumner and Weakley in Tennessee; Buchanan, Dickenson, Lee and Wise in Virginia; and Mingo and Wayne in West Virginia.
The U.S. Small Business Administration is offering low-interest federal disaster loans for working capital to Kentucky small businesses suffering substantial economic injury as a result of the Coronavirus (COVID-19), SBA Administrator Jovita Carranza announced today. SBA acted under its own authority, as provided by the Coronavirus Preparedness and Response Supplemental Appropriations Act that was recently signed by the President, to declare a disaster following a request received from Gov. Andy Beshear on March 19, 2020.
---
Our small business COVID website updates daily with resources for business owners www.louisvilleky.gov/smallbusiness

KentuckianaWorks is sending out a survey for business owners with employees both working, working at home and laid off – Please complete this short survey, which takes less than 5 minutes: https://www.surveymonkey.com/r/65PV7SG. Your responses will help us prepare informational resources for businesses and workers impacted by COVID-19. As resources are developed, we will distribute information to support your business and your workforce that has been impacted. In the meantime, I encourage you to check out the latest resources and information from KentuckianaWorks at https://www.kentuckianaworks.org/covid19.

For those trying to apply for the SBA EIDL loan, it's best to do that after 7:00 pm and before 7:00 am because of high volume of applications
---
---
Welcome New Members!
NAWBO is excited to welcome new members:
Erica Kellem Beasley- American Cancer Society
Deon Stokes- Joint Effort
Do You Have News For the E-newsletter?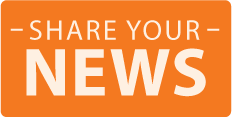 Please send any information you would like to include to [email protected]