Signup for our Newsletter
August 2017
President's Report
NAWBO: Providing Keys to Success
As the unified voice of over 10.1 million women-owned businesses and many women business leaders in the United States, your local chapter continues to mean business growth, opportunity and advancement. As a woman in business, you encompass the fastest growing segment of the economy. That is pretty exciting. Your local chapter, NAWBO Kentucky/Southern Indiana is intentional on how we conduct business, propelling women personally, professionally and politically.
NAWBO Kentucky is a member ran organization that gives to our members, celebrates our members and empowers our members. We strive to continue to provide access to resources, people, information and organizations that can help our members achieve their own personal, business, and/or political goals.
Your board of directors is working very diligently to ensure we continue to execute on our mission and provide to you the resources that you desire to succeed.
We have several key events coming up over the next few months. Please join us!
In August, we have our Annual Business Showcase and leadership luncheon. In September we have our joint meeting with Ohio River Valley Business Development Council (certifying agency) as well as our Public Policy luncheon, coupled with a tour of the capitol. In October, our National Conference unifying thousands of women in business. In November, we have our inaugural Business in the Bluegrass Symposium.
We look forward to continuing to advance partnerships and strategic alliances while we continue to celebrate our 25 years locally. We sincerely hope you continue to join us as we make our mark. We have come a long way, but we aren't finished.
Jesika Young,
NAWBO Kentucky, President
Upcoming NAWBO Events
NAWBO New Member Orientation and Meet and Greet
Date: August 14, 2017
Time: 5 PM to 7 PM
Location: Mary Henry State Farm Insurance Agency
5800 Bardstown Rd.
Louisville, KY 40291
Join NAWBO for New Member Orientation, followed by a Meet & Greet with host member Mary Henry of State Farm! If you are a new member, or if you've been around for awhile, come find out how NAWBO can benefit you and your business. From local and national discounts, committee placement, educational webinars and in-person Masterminds groups, plus exposure for your business, there is so much that NAWBO offers! Learn how to navigate the member list, both locally and nationally, and how to take advantage of local and national sponsors who can benefit your business. We have over 40 years of experience helping women in business succeed! Not a member yet? Join today at www.nawbo.org.
Join us, and bring a friend!
NAWBO Annual Business Showcase and Luncheon
Sponsored By:
Date: August 24, 2017
Time: 9 AM to 1 PM
Location: The Olmsted
3701 Frankfort Avenue
Louisville, KY 40207
Luncheon Keynote speaker: Amy Romines, Impact Sales System
NAWBO Kentucky will host our 2017 Business Showcase and Quarterly Luncheon on August 24th at The Olmsted. Our annual Showcase is free and open to the public with a business card, and will feature vendor booths from 9:30 am until 11:30 am.
Then, please join us for a luncheon with guest speaker, Amy Romines of Impact Sales Systems from 11:30-1:00 pm. Lunch is $25/member and $40/ guest. Thank you to luncheon sponsor, Commonwealth Bank and Trust.
Looking for a great way to highlight your business? Purchase a vendor table and showcase your business to NAWBO members and guests. You may provide materials, giveaways, drawings, brochures, or sell your product. Vendor tables are $100 each and are selling fast!
We look forward to seeing you there!
Tickets
$100.00 Vendor Table
$25.00 Member Luncheon ticket
$40.00 Guest Luncheon Ticket
GLI 2017 Inc.credible Awards

Date: August 24, 2017
Time: 4:30 PM to 6:30 PM
Location: Kentucky Center for the Arts
501 W Main St.
Louisville, KY 40202
The 2017 Inc.credible Awards Celebration will recognize and celebrate the big impact of Greater Louisville's small business community. Join GLI for a night of networking, meet top local small businesses, and hear the live announcement of 7 new business of the year winners!
NAWBO Public Policy Luncheon
Date: September 27, 2017
Time: 11:30 AM to 3 PM
Location: The Lancaster at St. Clair
306 Wapping St
Frankfort, KY 40601
Join us for the 2017 Public Policy Luncheon and a tour of our capitol!
NAWBO Kentucky Symposium
Date: November 9, 2017
Time: 8 AM to 3:45 PM
Location: Bellarmine University
2001 Newburg Rd
Louisville, KY 40205
Join NAWBO Kentucky as it hosts its first state-wide Symposium! This symposium will be open to any business owner or business professional.
Tickets
$100.00 Member Registration
$175.00 Non-Member Registration
NAWBO Webinar
Virtual Connect & Learn: Nope - A Guide to an Unstoppable Life
Welcome New Members!
NAWBO is excited to welcome new members:
Jennifer Begley- Jennifer S. Begley Attorney at Law LLC
Cynthia Parnell Collier- Mister "P" Express, Inc
Deborah Ritter Mills- Prescription Transcription Etc., Inc.
London Roth- Humana
Member Birthdays
NAWBO Kentucky would like to wish a Happy Birthday to:
Lesa Seibert-8/1


Stephanie Horne-8/13
NAWBO Membership
Women are Territorial!
By Vanessa Pennoyer, Membership & HJI Supply Chain Solutions
Now before you go getting defensive, it's just a natural instinct. Women are territorial and it's happening in my own house! So my 9 yr. old daughter is daddy's little girl, just so happens that my disabled dad, aka papaw, lives in the household along with my 17 yr. old son. She can't stand to share any of them! Well maybe she's a little spoiled, ok, a lot. It's fine and cute now but leads me to thinking…why does she feel like I'm competition or any jealousy at all? (Stories can be shared at our next Meet and Greet Aug. 14th with host member Mary Henry at State Farm 5800 Bardstown Rd. 40291).
As crazy as it sounds, ever attend a meeting to pick a place around the table and notice someone's "saved spot" by the amount of space their belongings spread? Notebook, coffee, water bottle, phone, keys, purse on the floor, maybe a jacket, snacks, business cards/marketing material, laptop/iPad, etc.? Territory. Familiar with a BNI group that allows no competition? Territory. Difficult to ask or get leads from your network? Territory. New to an event and all tabletop guests already formed a group? Territory. These are all current, real life examples I've experienced. Is sharing a new thing that isn't part of our psyche anymore? What are we afraid of? Why can't we ask each other our salaries? Why can't we allow permission to difficult questions in business?
Men and mean girls. Women struggle to build and protect our territory from men, meanness and anything mindless to those we love and the things we have. We all have stories of being burned by either men or mean girls and I have more stories than I care to rehash, remember or repeat!
Bless their hearts and the self-control development I've embraced to only worry about the things that I can control and pray for the others. Maybe the astronomy sign of balance works in my favor not to sweat the small stuff, compare myself to the "Jones's", or the direct speak–my-mind mentality that keeps me going. No apologies.
Luckily – a happy ending to this article. As I attended the NAWBO National conference last year, the Territory was women, women-owned businesses, and leaders breaking the mold of the glass ceiling. Super Exciting! (Not saying men are bad as there are a lot of awesome "He for She" supporters that we can all name and love, so Thank You!) NAWBO Kentucky is building the momentum of expanding our territory in new areas of space, content and relationships. This year's national theme is Together We Dare (nawbo.org). It's fine to be territorial, just know your intensions and be aware of how to make your territory impactful. Women can be the best of friends or worst of enemies professionally and personally. Whose got time for all that….Life is too short so share the territory, there's enough to go around.
NAWBO Foundation Fundraisers
If you shop at Kroger, it's time to renew your Community Rewards recipient! All accounts reset on August 1st. You can help the NAWBO Kentucky Foundation by registering your Kroger card for Community Rewards. It's easy to do, and helps fund our educational programs for women business owners! Let's earn some rewards!
Time for back to school shopping? When you shop at AmazonSmile, Amazon will make a donation to NAWBO Kentucky Foundation Inc. Please bookmark the link https://smile.amazon.com/ch/80-0633173 and support women business owners every time you shop!!
Girl Scouts of Kentuckiana 4th Annual Tough Cookie Awards
August 30, 2017
Networking 8:00 a.m. to 8:30 a.m.
Breakfast, Program and Awards 8:30 a.m. to 9:30 a.m.
Guest Speaker:
Madeline Abramson
The Olmsted
3701 Frankfort Ave.
Louisville, KY 40207
On August 30, Girl Scouts of Kentuckiana will celebrate the 4th Annual Tough Cookie Awards in Louisville. This event celebrates four individuals who demonstrate the importance of investing in girls and showcases the impact of Girl Scouting on today's young women in our community.
Exceptional Cookie Award:Presented to Girl Scout Gold Awardee Rebecca Dever, who is a young woman of distinction and truly exemplifies the meaning of Girl Scout leadership.
Smart Cookie Award:Presented to a young Girl Scout alumna, Seema Sheth, who demonstrates courage, confidence, and character —making her a role model for the next generation of Girl Scouts.
Tough Cookie Award:Presented to Joyce Seymour, an outstanding woman who actively and passionately supports, advocates, and contributes to Girl Scouts in the community.
Man Enough to be a Girl Scout Award: Presented to Mayor Greg Fischer, who not only believes in the power of every girl to change the world, but publicly champions opportunities to make that ideal a reality.
To purchase tickets in support of the girls in your community, go to: www.2017toughcookiesawards.eventbrite.com
Women's Equality Day
August 26th , 2017 is National Women's Equality Day! This year celebrates the 97th anniversary of the ratification of the 19th Amendment to the U.S. Constitution that extended the right to vote to American women. Happy Women's Equality Day!
NAWBO National Women's Business Conference 2017
The 2017 NAWBO National Women's Business Conference will be October 15-17 in Minneapolis, MN.This year's theme is "Together We Dare." As women business owners, we're naturally "daring" individuals. After all, we took a huge leap in starting our own businesses and continue to dare every day—to break boundaries, push limits, change the status quo, work together, attempt the unexpected, be authentic and create our magic. We simply look at the world differently and see opportunities in obstacles. Join NAWBO's inspiring community of women entrepreneurs as we dare together to reach new heights in our lives, our businesses, our communities and the world. There's no limit to what we can do when TOGETHER WE DARE!
2017 Women in Business Expo & Conference
Interested in joining a NAWBO Committee?
Are you interested in joining a NAWBO committee? This is a great way to connect with other NAWBO members!
We have several active committee slots available:
Communications, Corporate Partnerships, Programming, Public Policy, Membership, EPIC, Satellite Engagement, GROW, Symposium, and more!
Contact director@nawbokentucky.org for details, or find more info here!
Do You Have News For the E-newsletter?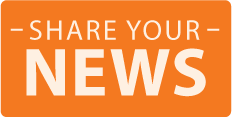 Have you been in the news recently? Is there an announcement for your business? Are you chairing a charity event? Let us know when you have news about you or your business!
Please submit business promotion articles of no more than 250 words.
Keep those articles coming in, as we love to share your company news with the NAWBO membership!
The deadline for the September issue is August 30, 2017. Send your articles about promotions, news coverage, accomplishments, grand openings, opportunities, etc. to director@nawbokentucky.org
Thanks to our Annual Sponsors!
Sponsorship packages are now available for 2017! If you have questions or would like to see what would fit for your company, contact director@nawbokentucky.org.