Signup for our Newsletter
July 2017
President's Report
She Means Business
The National Association of Women Business Owners is the unified voice of over 10.1 million women-owned businesses and many women business leaders in the United States, encompassing the fastest growing segment of the economy. It was formed out of necessity, as women were denied access to capital and resources to help them achieve business success.
NAWBO is the country's premier women's business organization and today, with our far-reaching clout and impact, NAWBO is a one-stop resource to propelling women in business into greater economic, social and political spheres of power worldwide.
This year, your regional chapter, NAWBO Kentucky/Southern Indiana, represents the 5th largest chapter of NAWBO as we celebrate 25 years of "Business in the Bluegrass". Yes, many things have changed since our founding, we have a lot to celebrate.
In this issue of our newsletter, we highlight some of our amazing members from across the state and surrounding counties. These women continue to pave the way for women in business everywhere. These women come to our organization at all levels of business, from seasoned business owner, a women in business making an expansion, and women in their first full year of business. They all have one thing in common, "they mean business". Join us as we congratulate each of them on their success and continue to encourage and support one another. After all, that is what NAWBO is all about.
Please also save the date for some amazing upcoming events. Our Business Showcase is a wonderful opportunity to gain exposure to the community at large. Our Public Policy luncheon is a great opportunity to hear about current policy and how it impacts you- also a way to gain exposure to our officials as we tour the Kentucky State Capitol afterwards. Our meet and greets are wonderful ways to gain exposure to our members and each other. Our National Conference is a great way to maximize your membership and meet over 7,000 other NAWBO members. Our Inaugural Symposium "Business in the Bluegrass" has a dynamic line up of speakers- including keynote Victoria MacRae-Samuels of Maker's Mark.
As you can see, we plan to end the year strong and we sincerely hope that you are able to engage with us. Aside from the events, we also host a multitude of resources including strategic alliances and one of my favorite benefits, our Masterminds groups. Please let your board of directors know how we can assist you and your personal and business growth. #SheMeansBusiness
- Jesika Young, NAWBO Kentucky President
Upcoming NAWBO Events
NAWBO Annual Business Showcase and Luncheon
Sponsored By:
Date: August 24, 2017
Time: 9 AM to 1 PM
Location: The Olmsted
3701 Frankfort Avenue
Louisville, KY 40207
Luncheon Keynote speaker: Amy Romines, Impact Sales System
NAWBO Kentucky will host our 2017 Business Showcase and Quarterly Luncheon on August 24th at The Olmsted. Our annual Showcase is free and open to the public with a business card, and will feature vendor booths from 9:30 am until 11:30 am.
Then, please join us for a luncheon with guest speaker, Amy Romines of Impact Sales Systems from 11:30-1:00 pm. Lunch is $25/member and $40/ guest. Thank you to luncheon sponsor, Commonwealth Bank and Trust.
Looking for a great way to highlight your business? Purchase a vendor table and showcase your business to NAWBO members and guests. You may provide materials, giveaways, drawings, brochures, or sell your product. Vendor tables are $100 each and are selling fast!
We look forward to seeing you there!
Tickets
$100.00 Vendor Table
$25.00 Member Luncheon ticket
$40.00 Guest Luncheon Ticket
NAWBO Public Policy Luncheon
Date: September 27, 2017
Time: 11:30 AM to 3 PM
Location: The Lancaster at St. Clair
306 Wapping St
Frankfort, KY 40601

Join us for the 2017 Public Policy Luncheon and a tour of our capitol!
NAWBO Kentucky Symposium
Date: November 9, 2017
Time: 8 AM to 3:45 PM
Location: Bellarmine University
2001 Newburg Rd
Louisville, KY 40205
Join NAWBO Kentucky as it hosts its first state-wide Symposium! This symposium will be open to any business owner or business professional.
Tickets
$100.00 Member Registration
$175.00 Non-Member Registration
Welcome New Members!
NAWBO is excited to welcome new members:
Cynthia Parnell Collier- Mister "P" Express, Inc
Deborah Ritter Mills- Prescription Transcription Etc., Inc.
London Roth- Humana
Member Birthdays
NAWBO Kentucky would like to wish a Happy Birthday to:
Janet Sandford Brown-7/19

Margaret Jolly-7/28
Members in the Community
Denise Jerome:


Denise is owner and President of Michaelis Events, LLC, a company that offers a full slate of event services as well as venue-management services covering all of Kentucky and Southern Indiana. Most recently, Michaelis Events reopened a 168 year old venue in Frankfort, known as The Lancaster at St. Clair. Denise was just named one of eight women worthy of note by The Lane Report.

http://www.lanereport.com/78256/2017/06/top-women-in-business-8-women-worthy-of-note/

Diane Haag:


Diane is a graduate of Salmon P. Chase College of Law in Northern Kentucky. There, she worked as a student clinician in the Chase Small Business and Non-profit Clinic, as well as working with faculty on Employment Law Continuing Legal Education materials. Before attending law school, she acquired her B.A. from Bellarmine University, after attending Boston University's School of Management. In addition to running her practice, she serves as a Board Member of Dreams with Wings and the Louisville Chorus. Recently, Diane Haag Law became accredited with the Better Business Bureau.

Bridget McCauley:
Bridget McCauley is the owner & master baker of Aunt Susan's Sourdough. After working in the bourbon industry for 15 years & learning the key elements of brand building on successful brands like Maker's Mark and Four Roses Bourbons, she has decided to apply those learning's to her family's treasure trove of recipes to share with Kentucky. "Aunt Susan" Gasper's recipes, many passed down from her own parents, are more than just a family tradition. Enjoyed by her 25+ nieces and nephews, family & friends, Aunt Susan's savory sourdough bread, seasonal pastries & holiday treats are beloved for their texture, flavor and quality - achieved only through handmade preparation in small batches. Through her daughter, Bridget's newfound love of baking, Susan's recipes are now coming to life on store shelves, in restaurants & on your family's table. Bridget was recently featured in the Schnitzelburg Community Farmers Market.

Demetria Brand Gilkey:


Demetria Brand Gilkey is a Bowling Green, KY native where she earned a Bachelor's of Science degree in Marketing in 2008 from Western Kentucky University. She then later enrolled at Paul Mitchell the School-Louisville. In 2012, Demetria received the prestigious BEACON award, by participating in a national cosmetology contest. Shortly after, she opened her own salon, Hair by Demi B in Louisville, KY; later re-naming it Curly by Nature. She has built a huge clientele all by creating amazing unforgettable experiences with her guests. Demetria works with businesses and individuals that want to improve their customer's experience. She believes that the customer experience can make or break your business. She enjoys speaking to audiences and always delivers high powered, enthusiastic, fun unforgettable presentations! Recently, Demetria has spoken to many local chambers and associations.
Jesika Young:
Congratulations to NAWBO Kentucky President, Jesika Young on being named part of Business First's Forty Under 40 class of 2017! These accomplished young businesspeople emerged from more than 500 nominees this year, and they were selected based on their professional and personal contributions to our community.
NAWBO Kentucky Member Goes National & Seeks Your Support
NAWBO Member Beth MacChesney of Pilleauxtalk Pillows launches a Kickstarter Campaign!
In an effort to raise capital to grow her company, Beth MaChesney, Co-Founder of Pilleautalk Pillows - is collaborating with the world's most prominent crowdfunding platform - Kickstarter. Pilleauxtalk - the national decorative embroidered pillow company based in Lexington, KY who pledge a % of each pillow sold to causes that impact lives and touch hearts - will conduct a 33-day Kickstarter campaign from Mon. 7.17.17 - thru Fri. 8.18.17. Proceeds from this campaign will allow this emerging accent pillow company to:
Move from just-in-time operations to full inventory production with volume scale embroidery, sew, and fulfillment textile partners located in AL, AC, GA, & FL.

Add much-needed human capital to their small team

Expand on license relationships with Tony Dungy, Payne Stewart Enterprises, The NFL, The PGA, NASA, more than a dozen initial partnerships with collegiate alumni associations, Max Lucado, and many more.

Launch national PR and marketing initiatives
Let's all show our support of Beth, our trailblazing entrepreneurial fellow NAWBO member. As a 'Kickstarter Backer', you not only receive one (or more) of their awesome pillows to accent your home or office or give a as a gift as a 'Reward', but you become an official member of her 'tribe' of loyal supporters that allowed her to grow her enterprise - staying true to her core values and without having to involve potential investors requiring a high equity stake. Her Kickstarter campaign support is especially critical in the 1st 48 hours of her campaign. Ladies mark your calendar to visit Pilleauxtalk on Kickstarter Mon. 7.17.17. www.kickstarter.com/projects/pilleauxtalkpillows
NAWBO National Women's Business Conference 2017
The 2017 NAWBO National Women's Business Conference will be October 15-17 in Minneapolis, MN.This year's theme is "Together We Dare." As women business owners, we're naturally "daring" individuals. After all, we took a huge leap in starting our own businesses and continue to dare every day—to break boundaries, push limits, change the status quo, work together, attempt the unexpected, be authentic and create our magic. We simply look at the world differently and see opportunities in obstacles. Join NAWBO's inspiring community of women entrepreneurs as we dare together to reach new heights in our lives, our businesses, our communities and the world. There's no limit to what we can do when TOGETHER WE DARE!
Early Bird Registration Deadline (Save $50): July 31, 2017
New Member Perk
Blue Halo Med Spa is now offering a new member perk of 10% off services! Thanks to Blue Halo Med Spa for hosting a great June Meet and Greet!
WIN Speaker Series with Tori Murden McClure
You're Invited
WIN Speaker Series Presents Tori Murden McClure
2017 Women in Business Expo & Conference
Interested in joining a NAWBO Committee?
Are you interested in joining a NAWBO committee? This is a great way to connect with other NAWBO members!
We have several active committee slots available:
Communications, Corporate Partnerships, Programming, Public Policy, Membership, EPIC, Satellite Engagement, GROW, Symposium, and more!
Contact director@nawbokentucky.org for details, or find more info here!
Do You Have News For the E-newsletter?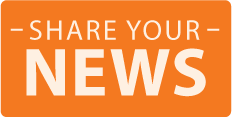 Have you been in the news recently? Is there an announcement for your business? Are you chairing a charity event? Let us know when you have news about you or your business!
Please submit business promotion articles of no more than 250 words.
Keep those articles coming in, as we love to share your company news with the NAWBO membership!
The deadline for the August issue is July 26, 2017. Send your articles about promotions, news coverage, accomplishments, grand openings, opportunities, etc. to director@nawbokentucky.org
Thanks to our Annual Sponsors!
Sponsorship packages are now available for 2017! If you have questions or would like to see what would fit for your company, contact director@nawbokentucky.org.