Signup for our Newsletter
May 2017
President's Report
Curious how to GROW your business, NAWBO is here for you
It all began as a dream, a dream to do something great. To own your business. To have the freedom, flexibility and earning potential. To GROW your business. Whatever the dream- we all understand that there are many obstacles that present themselves along the way. NAWBO Kentucky recognized that fact and is why the NAWBO GROW program was formed. Through every facet of business ownership, more and more obstacles arise. The GROW program is structured in such a way to assist in overcoming and achieving great success in all facets of ownership; from Start-Up to Succession Planning.
The month of May marks the opportunity to become a participant, whether you are "surviving" business ownership, "striving" for more, or "thriving" and wanting to celebrate success & reach back!
As many of you know, NAWBO has been in Kentucky since 1992; helping to enhance women in business. At the core of what we do, we connect women to the resources, people, information and organizations that can help them achieve their personal, business and political goals. The GROW program is one of many platforms NAWBO Kentucky embraces to enhance this mission. We are an intentional organization, aligning ourselves with educational programs and resources to assist women within our region.
If you want to learn more about NAWBO Kentucky or our GROW Program, please reach out to me directly. I am happy to discuss the exciting programs we have in place.
Additionally, be on the lookout for our first ever Annual Report. You can pick up your copy at any of the upcoming events NAWBO Kentucky is hosting or partnering with.
NAWBO GROW Survive Program Seeks Enthusiastic Entrepreneurs!
The NAWBO GROW Survive program is in its third year. A new class of participants will begin in May. This is an important opportunity for you to invest in yourself and your business! The Survive program is focused on businesses that are newly established or in the planning stage. Each month, you will address a different strategic topic that is vital to your business. Attendance, accountability, and mentorship are all important aspects of course completion. The group will meet once per month for a half day. At the end of Survive, a course of action for the initial start-up of your business should be in place. The fee of $750 includes one year of NAWBO membership. Contact Jesika Young for more information.
Upcoming NAWBO Events
Join us as we watch NAWBO Kentucky member, Cathy Fyock, host the NAWBO National Virtual Connect Webinar!
Virtual Connect & Learn: Blog2Book: Business Development Strategy
New Member Orientation and Meet and Greet
Monday Funday – Margaritas, Martinis & Membership!
Date: May 15, 2017
Time: 4:00 PM - 7:00 PM
Location: Polo Fields Country Golf & Country Club
17001 Polo Fields Ln
Louisville, KY 40245
Monday Funday – Margaritas, Martinis & Membership
Join NAWBO for New Member Orientation, followed by a Meet & Greet! If you are a new member, or if you've been around for awhile, come find out how NAWBO can benefit you and your business. From local and national discounts, committee placement, educational webinars and in-person Masterminds groups, plus exposure for your business, there is so much that NAWBO offers! Learn how to navigate the member list, both locally and nationally, and how to take advantage of local and national sponsors who can benefit your business. We have over 40 years of experience helping women in business succeed! Not a member yet? Join today at www.nawbo.org.
Join us, and bring a friend!
NAWBO Leader Series May Luncheon
Topic: Myths vs. Facts-Managing Business with Technology
Date: May 18, 2017
Time: 11:30 AM - 1:00 PM
Location: Big Spring Country Club
5901 Dutchmans Ln
Louisville, KY 40205
Panel Discussion: Myths vs. Facts-Managing Business with Technology, with NAWBO members:
Lesa Seibert- Mightily & Xstreme Media, LLC
Rita Vest- Vest Advertising, Marketing & PR
Jackee Schwartz- Planet Einstein
Shane Shaps- 520 East Brands
Moderated by Lauren Jones of WAVE 3 News. You won't want to miss it!
Tickets:
$40 Non-Member
$25 Member
NAWBO Summer Social
Date: June 26, 2017
Time: 5 PM to 10 PM
Location: The Village Anchor
11507 Park Rd
Louisville, KY 40223
Join NAWBO Kentucky members as we welcome friends and family to dine with us at the beautiful and award-winning Village Anchor restaurant in Anchorage. 10% of proceeds will benefit the NAWBO Kentucky Foundation. Visit www.villageanchor.com for menu and to make reservations.
Welcome New Members!
NAWBO is excited to welcome new members:
*Colleen Clines- Anchal
*Laura Havens-Hall-Havens & Company, Inc.
*Sherita Miller- LEUCG
*Ryan Sharp- Indiana Door, LLC
*Reanna Smith-Hamblin- Better Business Bureau
*Jeanne P. Tighe- Blue Grass Advertising Specialties & Promotions
*Regan M. Wann- Commonwealth Financial Advisors LLC
Member Birthdays
NAWBO Kentucky would like to wish a Happy Birthday to:
Cathy Fyock-5/21

Demetria Miles-5/30
NAWBO Membership
Fawn Germer says to "Be Bold" and "Be a Total Bad Ass"…
By Vanessa Pennoyer, Membership & HJI Supply Chain Solutions
April has been filled with many exciting conferences and events focused on empowering women. NAWBO hosted the Epic Award Finalist breakfast; Louisville welcomed the ORV-WBC conference, IWL was in town and many more. My favorite was meeting Ms. Fawn Gerber, author, speaker during the ORV-WBC conference. I had the privilege of meeting her and getting a few books signed. With one book she signed, "Be Bold" and the other, "Be a Total Bad Ass."
I will own these as a great compliment because I've been referenced a few times in my life as both. It can mean anything to anyone. As I looked through the book, Pearls, I wanted to share a quote, "You have to get past that voice that says you shouldn't ask for things, because asking is taking advantage of people. People ask me, and I'm glad to give them help, usually. It's something I like to do." Comedienne and actress Sandra Bernhard. The book is filled with powerful wisdom from powerful women.
I guess as the membership chair, my position with HJI and my personal life, I've found that being bold isn't about aggression or having a boastful ego. It's about getting things done with confidence. Be bold and ask for support with sponsors. Be bold and ask guests to become members. Be bold and call on members to host events. Be bold and try something new. Be bold and join an amazing organization even if you have strong competitors. Be bold and make a difference in your business. Be bold and open to new relationships and resources. These are the things that define a total bad ass. I only have to be the boss of me. (Another book I'm reading from Nicole Lapin, "Boss Bitch" but let's stay focused!, more details on NAWBO Book Club coming soon.
So, I'm making the ask to get involved with NAWBO Kentucky. Join our newsletter distribution for the latest events and activities. Our next meet & greet is open to members and non-members at Polo Fields where our Monday Funday will feature Margaritas and Martinis May 15th. Please ask a friend to join you. I've heard the term over and over again, "It takes a village" and as women, we all know this to be true. Help build and grow the NAWBO village with your bold and bad ass self!
Women Leading KY Conference
Find more information here
Lexington WBE Forum Quarterly Luncheon
Thursday, May 25th
11:30 AM - 1:30 PM
Location: Malone's Landsdowne
3373 Tates Creek Rd
Lexington, KY 40502
This month's topic: Doing Business with Brown-Forman
presented by: Kathi Stearman, Compliance Officer
Did you miss the March Luncheon with Brown-Forman in Louisville? If so, join us in Lexington to learn more about Brown-Forman's commitment to minority and women-owned businesses, how to do business with Brown-Forman, and what the opportunities are to become a supplier. Brown-Forman is one of the largest American-owned companies in the spirits and wine business.
For questions or comments, email lyoung@orvwbc.org
Webcast: Disrupt Yourself to Grow Your Business
NAWBO Advocacy Day
June 13, 2017 Exclusive event for Premier NAWBO members:
The Annual Advocacy Day is FREE to Premier Members. Join us for the day in Washington DC as we amplify the voice of women business owners on Capitol Hill. We will meet with key decision makers and advisors.
Decisions are made by those that SHOW UP!
Join us for a day full of meetings with officials from the White House and Congress. We have you covered and will reserve a place for you at the table with the individuals making the decisions that will impact you and your business. This is your chance to weigh on the issues of the day, meet your elected officials and connect with other NAWBO members from across the country. There is no cost to attend. Visit www.nawbo.org to register online.

The more NAWBO members who show up, the more our voice will be heard. Please plan to join us as we advocate on behalf of one of this country's best economic resources – YOU!


Hotel Room Reservations
Kimpton Lorien Hotel & Spa
1600 King St
Alexandria, VA 22314
Happy National Small Business Week!
Interested in joining a NAWBO Committee?
Are you interested in joining a NAWBO committee? This is a great way to connect with other NAWBO members!
We have several active committee slots available:
Communications, Corporate Partnerships, Programming, Public Policy, Membership, EPIC, Satellite Engagement, GROW, Symposium, and more!
Contact director@nawbokentucky.org for details, or find more info here!
Do You Have News For the E-newsletter?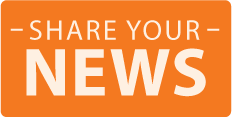 Have you been in the news recently? Is there an announcement for your business? Are you chairing a charity event? Let us know when you have news about you or your business!
Please submit business promotion articles of no more than 250 words.
Keep those articles coming in, as we love to share your company news with the NAWBO membership!
The deadline for the June issue is May 31, 2017. Send your articles about promotions, news coverage, accomplishments, grand openings, opportunities, etc. to director@nawbokentucky.org
Thanks to our Annual Sponsors!
Sponsorship packages are now available for 2017! If you have questions or would like to see what would fit for your company, contact director@nawbokentucky.org.
Connect with us online!