Signup for our Newsletter
April 2017
President's Report
Talk the Talk and Walk the Walk
As many of you know, NAWBO has been in Kentucky since 1992, helping to enhance women in business. As we continue to grow and evolve as a statewide chapter, we are thrilled to welcome women across Kentucky and Southern Indiana. At the core of what we do, we connect women to the resources, people, information and organizations that can help them achieve their personal, business and political goals.
We do this by providing educational programs, such as GROW, for every facet of your business. By providing motivational and knowledge-driven luncheons, where we share ideas and how to overcome obstacles with one another. By sharing content and collateral material, both through webinars and mentorships. We have connection meetings and meet and greets at our members' and partners' locations, so that we can fuse relationships, AND have a little fun! We form "Mastermind" groups, or as commonly referred to as CEO roundtables. We host an all-day Symposium that discusses the "hard topics" in everyday business. We celebrate women in Kentuckiana at our annual EPIC Awards and breakfast. We form relationships with strategic partners, which help us gain access to capital, confidence and resources. These partnerships include Greater Louisville Inc., Louisville Business First, the Ohio River Valley Women's Business Council (which provides WBENC certification), the Integrated Women's Leadership Conference and many more.
Remember, this is a member-run organization and by combining the knowledge, networks and expertise of our diverse membership, our strategic alliances, our board of directors, and our staff, NAWBO Kentucky is continuously working to enhance our mission. We are an intentional organization, aligning ourselves with educational programs and resources to assist women within our region.
As you can see, we are talking the talk and walking the walk, but we aren't done yet. If you have ever wanted to learn more about membership or a strategic partnership, please let us know! When we win, we all win.
Upcoming NAWBO Events
NAWBO Meet and Greet
Date: April 13, 2017
Time: 4:30 PM - 7:00 PM
Location: Signarama Downtown
909 E Market St #400
Louisville, KY 40206
Refreshments will be provided along with a few tricks up our sleeves!
Maggie Payette Harlow was introduced to NAWBO in 1993 by NAWBO Louisville founder, Betty Griffin. Betty's unstoppable energy nudged Maggie to come along as a sponsor representative of Maggie's family business, and she had a chance to meet all the great women who were involved with NAWBO.
Once Maggie and her husband, Brian, opened their first business in 2003, Signarama Downtown, NAWBO was the first organization they joined. Maggie knew she needed a 'tribe' of strong and smart women to help her along her business ownership journey.
While business has had its ups and downs, NAWBO has been a steady, powerful presence in Maggie's business life and provided the right support, challenges, and leadership opportunities she needed, and continues to need.
As for her future with NAWBO? Maggie says, "Someday, I hope to have an opportunity to serve NAWBO at the national level. Working with those kinds of women on that type of platform is an exciting challenge to consider! It's one of the powerful parts of NAWBO- the ability to scale my involvement as I evolve."
Maggie and Brian now boast having one of the most successful and well recognized Signarama franchise locations among 1,500 global locations. With over 5,000 square feet of production space and a team of nearly 20 talented members, they are poised to continue growth into 2017.
Up next, Maggie and Brian have the exciting adventure of launching and growing their newest business, YESCO Louisville. They have two sons, Jack (19) and Clay (16) who keep them entertained as active teenagers.
NAWBO EPIC VIP Breakfast Celebration
Date: April 18, 2017
Time: 8:30 - 10:00 AM
Location: Big Spring Country Club
5901 Dutchmans Ln
Louisville, KY 40205
Tickets: $20
Sponsored by:
Celebrating the Past, Present and Future of women in business in the Bluegrass!
Join us as we celebrate the 2017 NAWBO EPIC finalists, and the EPIC nominees from all years! This is a great opportunity to connect and learn from the most outstanding businesswomen in the area!
NAWBO Kentucky Recruitment Luncheon
Date: April 25, 2017
Time: 11:45 AM - 1:00 PM
Location: Malone's Prime Events in Lansdowne
3347 Tates Creek Rd
Lexington, KY 40502
Sponsored by:
Please join us in Lexington and learn more about how NAWBO Kentucky is growing throughout the Bluegrass! Contact Holly Lovell at hlovell@traditionalbank.com to RSVP.
Integrating Woman Leaders Conference
Date: April 20, 2017
Time: 9:00 AM - 4:30 PM
Location: Louisville Marriott Downtown
The IWL Women's Leadership Conference is an experience. It is designed to address the needs of every individual – at any level of leadership to help you build new skills, open your mind to different perspectives and make lasting connections.
NAWBO Kentucky is a Community Partner of the Louisville 2017 IWL Conference. It will be a Louisville event, with local leaders and sponsoring companies. The topics discussed will cover issues that are relevant to the business community in your state, your companies and your leaders and relate to this year's theme – I Got This!
*NAWBO members, please contact Stephanie Geddes for a discount code.
Welcome New Members!
NAWBO is excited to welcome new members:
Susan Boyd- Louisville Lumber & Millwork

Andrea Kinser- Merrill Lynch

Louisa Lewandowski- PRG Commercial Property Advisors

Patti Naiser- Senior Home Transitions

Alice Shade- Edumedics, LLC
Member Birthdays
NAWBO Kentucky would like to wish a Happy Birthday to:
Patricia Butler-4/5

Diane Haag- 4/14

Gail Iwaniak-4/20

Bessie Jackson- 4/27
NAWBO Membership
Good People Bring Out the Good IN People
By Vanessa Pennoyer, Membership & HJI Supply Chain Solutions
I should first begin by apologizing and extending my sympathies for anyone who was unable to attend our fantastic March event with NAWBO member Kat Baker, owner of Pinot's Palette. Members and guests had an awesome experience learning to paint on canvas, many for the first time. Some shared fears of their painting not being perfect or looking exactly like the demonstration. But, we all soon realized that it's not about how we can draw a tree or blend a color, it was about trying something new knowing there was no possible way of failing.
It's like making a decision to attend and join NAWBO Kentucky. Many guests have been personally invited to a luncheon, meet & greet or our powerful EPIC event by members. Referrals are always best presented with a quality introduction, so please keep them coming. However, it's okay to be bold and make your own path. In the above example, while the group was painting and following direction, one member decided she wanted purple flowers and made hers a little different.
Good People Bring out the Good IN People and the Spring Membership drive expires April 30th. The Membership committee consists of Trisha Abney, Co-Chair, Stacy Ledington, Jill Lowry, Pamela Denny, Maria Mackey, and Jenise Squires. All of these women are excited to help answer questions about membership, serve as event hosts and offer personal testimony of their experience as a member.
Our next Meet & Greet is April 13th (Thursday before Good Friday and perhaps a long weekend) with Maggie Harlow, owner of Signarama. On May 15th, Polo Fields (Persimmon Ridge) will host NAWBO for a Monday Funday with Margaritas and Martinis. We also have several upcoming events in Lexington to keep the statewide presence strong. If you haven't attended a NAWBO Kentucky event in a while, I strongly encourage you to join us! I'm personally having a great time building relationships with some pretty amazing women. You will feel blessed too!
NAWBO GROW Survive Program Seeks Enthusiastic Entrepreneurs!
The NAWBO GROW Survive program is in its third year. A new class of participants will begin in April. This is an important opportunity for you to invest in yourself and your business! The Survive program is focused on businesses that are newly established or in the planning stage. Each month, you will address a different strategic topic that is vital to your business. Attendance, accountability, and mentorship are all important aspects of course completion. The group will meet once per month for a half day. At the end of Survive, a course of action for the initial start-up of your business should be in place. The fee of $750 includes one year of NAWBO membership. Contact director@nawbokentucky.org for more information.
Submit your GROW Survive application here.
NAWBO Membership Drive

Join the largest organization representing women entrepreneurs!
NAWBO is proud to serve as the voice of the nation's over 9 million women-owned businesses and represent women entrepreneurs in all sectors, sizes and stages of development. NAWBO Kentucky is the 5th largest of 60 chapters nationwide. The diversity in our membership strengthens our voice across the country as all women entrepreneurs are encouraged to bring their expertise and insight to the table. Members of the National Association of Women Business Owners® (NAWBO®) are part of the largest dues paying organization for women entrepreneurs. A NAWBO® membership offers women-owned businesses the best of all worlds – connections to a national organization and brand as well as a local platform for their business and their voice and the ability to tap into the power of an already established advocacy. Fill out your APPLICATION today!
This year's Membership Drive runs from March 1-April 30, 2017.
*New members save $25 off member intiation fee, and are entered to win registration to the national NAWBO Women's Business Conference in Minneapolis! Join today!
GLI Vision for 2020
Greater Louisville Inc has recently shared their 2017 tactical goals and vision for advancing businesses' growth in the community. GLI 2020 serves as guidance for setting the tactical goals and priorities for GLI over the next 4 years.
Take a look [Greater Louisville Inc. 2020] GLI's Strategy for Regional Economic Growth here!
NAWBO Member Webinar
Virtual Connect & Learn: 7-Step Sunday Checklist for a More Productive Week
Interested in joining a NAWBO Committee?
Are you interested in joining a NAWBO committee? This is a great way to connect with other NAWBO members!
We have several active committee slots available:
Communications, Corporate Partnerships, Programming, Public Policy, Membership, EPIC, Satellite Engagement, GROW, Symposium, and more!
Contact Stephanie Geddes for details, or find more info here!
Do You Have News For the E-newsletter?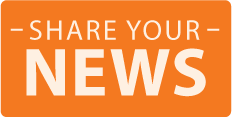 Have you been in the news recently? Is there an announcement for your business? Are you chairing a charity event? Let us know when you have news about you or your business!
Please submit business promotion articles of no more than 250 words.
Keep those articles coming in, as we love to share your company news with the NAWBO membership!
The deadline for the May issue is April 26, 2017. Send your articles about promotions, news coverage, accomplishments, grand openings, opportunities, etc. to
Thanks to our Annual Sponsors!
Sponsorship packages are now available for 2017! If you have questions or would like to see what would fit for your company, contact Stephanie at director@nawbokentucky.org.
Connect with us online!