Signup for our Newsletter
January 2017
President's Report
It is my distinct honor and pleasure to report to you today about the activities, events and accomplishments of The NAWBO Kentucky Chapter, the 5th largest chapter of its kind. As always, we are guided by our members and in accordance to our mission:
"To help connect women to the resources, people, information, and organizations that can help them achieve their personal, business, or political goals".
Some very exciting things are underway, our 25th anniversary, our 23rd Annual EPIC Awards, continued state-wide expansion, our first ever state-wide Symposium, our amazing Leadership Luncheon Series "Celebrating the Past, Present and Future", our monthly Minglers and networking events, our signature Masterminds groups, our GROW program, educational webinars and Virtual Institute, and continued collaboration amongst our members and partners!
Whether you are a NAWBO supporter, an aspiring business owner, a solo entrepreneur, an owner of a large business, a business owner of 5+ years, or ready to transition out of your business, NAWBO has something for everyone.
Statistically, as of 2016, women owned businesses have reached over 11.3 million and they employ over 9 million people. What a powerful IMPACT we are making. But, we aren't finished yet!
Let's continue to support one another, continue to empower one another, and continue to encourage one another.
- Jesika Young
NAWBO Kentucky President
Upcoming NAWBO Events
NAWBO Member Meet and Greet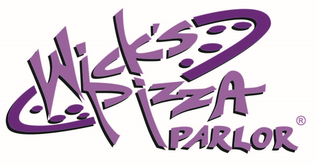 Date: January 20, 2017
Time: 5 PM - 7 PM
Location: Wick's Pizza Middletown
12717 Shelbyville Rd
Louisville, KY 40243
Join us, and bring a friend!
NAWBO Winter Social and FUNdraiser
Date: January 30, 2017
Time: 5:00 PM - 10:00 PM
Location: Le Moo
2300 Lexington Rd
Louisville, KY 40206
Join NAWBO Kentucky members as we welcome friends and family to dine with us at the beautiful and award-winning Le Moo restaurant! 10% of proceeds will benefit the NAWBO Kentucky Foundation.
Dine in or carry out. Visit www.lemoorestaurant.com or Open Table, or call 502-458-8888 for menu and to make your reservations, and be sure to mention "NAWBO!"
NAWBO Leader Series Luncheon
Date: February 9, 2017
Time: 11:30 AM- 1:00 PM
Location: Big Spring Country Club
5901 Dutchmans Ln
Louisville, KY 40205
We look forward to seeing everyone at the first NAWBO Leader Series Luncheon of the season! In 2017, NAWBO celebrates 25 years of supporting women business owners in Kentucky! This Leader Series will focus on celebrating the Past, Present, and Future.
Guest Speaker: Lawren Just- President, Persimmon Ridge Development, Inc.
Topic: Risk and Reward
Lawren was NAWBO Louisville President from 2012-2014. Persimmon Ridge Golf Club was ranked the third toughest 18 hole private golf course in Louisville by Business First in 2016.
Lawren and her late husband Elmore developed the Persimmon Ridge Golf Course and residential development. She has built nearly 400 home sites over the past 30 years, and has been responsible for all aspects of the operations of the golf course and development companies.
As President of Persimmon Tree Realty, Lawren is a licensed broker and responsible for all the marketing, advertising, sales and closings of properties held by Persimmon Ridge Development Company, and other properties listed by her and the company's agents. She currently has two additional Realtors licensed with her business, and expects to grow her company in 2017.
Lawren is a past Board Chair of the American Heart Association in Louisville, a member of the Greater Louisville Association of Realtors, and member of several surrounding city chambers of commerce.
Welcome New Members!
NAWBO is excited to welcome new members:
Heather Howell- Brown-Forman

Leah Mull- Cardinal Fence & Security
Member Birthdays
NAWBO Kentucky would like to wish a Happy Birthday to:
Jackee Schwartz- 1/15

Jill Lowry-1/22

Ann Lombardo Williamson-1/23

Jesika Young-1/23
NAWBO Member Webinar
The Gutsy Entrepreneur: How to Grow Your Business with Your Gut
Save the Date: EPIC Awards 2017
Please join us for the 23rd Annual NAWBO EPIC Awards Dinner as we honor outstanding women in business!
March 02, 2017
5:30 PM to 8:30 PM
Mellwood Art & Entertainment Center
1860 Mellwood Avenue
Louisville, KY 40206
EPIC stands for Excellence as a woman business owner, Professional accomplishments during the past 5 years, Initiative and creativity in addressing major challenges in her business, and Civic and community involvement. These are all qualities that women business owners display each and every day. The judges are prominent members of the business community, and base their decisions on these four areas.
Join us on March 2nd for an evening cocktail reception, a three course seated dinner, plus live voting for the winners!
Tickets
$99.00 Member Registration
$125.00 Non-Member Registration
$1,000.00 Table of 8
NAWBO GROW Survive Program Seeks Enthusiastic Entrepreneurs!
The NAWBO GROW Survive program is in its third year. A new class of participants will begin soon! This is an important opportunity for you to invest in yourself and your business! The Survive program is focused on businesses that are newly established or in the planning stage. Each month, you will address a different strategic topic that is vital to your business. Attendance, accountability, and mentorship (provided by a NAWBO member) are all important aspects of course completion. The group will meet once per month for a half day. At the end of Survive, a course of action for the initial start-up of your business should be in place. The fee of $750 includes one year of NAWBO membership. Stay tuned for more details. Contact director@nawbokentucky.org for more information.
It's Not Too Late to Participate in Louisville Magazine's "Standout Women Section"
Standout Women spotlights innovative, enterprising and all around go-getter women in our community. Appearing in the February 2017 issue of Louisville Magazine, Standout Women offers the unique opportunity to showcase an individual or team of women in a credible editorial environment.
The advertisements in Standout Women will be formatted in full-color and will be professionally designed for a common look and style. Advertisers simply submit a photo of their choice and select from a list of topics on which to comment. Examples include "What drives you; Trick of the Trade; Best Advice Received, etc. See example here:
Louisville Magazine invites NAWBO members to participate in Standout Women by sharing insights from you or, others in your organization, with our broad readership base in this engaging profile-like format. NAWBO members may deduct 10% from the published rates.
Find more information here and here.
Interested in joining a NAWBO Masterminds group?
Did You Hit your 2016 Goals? Let us help with 2017!!
Hitting your annual goals is both an art and science. The science of good business planning is key, but don't underestimate the 'art' of staying focused and driven! NAWBO offers some of that "art" as a part of your membership, so be sure you use it!
Masterminds is NAWBO's most powerful 'secret' to help you reach your business goals. It is a FREE program we offer to help our members organize into small, confidential groups of like-minded women who meet regularly to offer advice, expertise, encouragement, or even a shoulder to cry on.
A new group is forming now – groups form when one or more members find the commitment in their lives to help a group form and then recruit other members to join in the fun.
We have found that a successful group is diverse in business type, but all members share a vision for helping one another through the tough times, of which we all have our share. Sometimes the PERFECT advice comes from someone OTHER than our spouse, friends, employees or partners.
Interested in learning more?
Ready to consider joining a group, or even starting a group?
Contact Maggie Harlow to learn more about how you can join!
Happy New Year
NAWBO Louisville Foundation is Now a Lucky's Market Bags for Change Partner
The NAWBO Louisville Foundation is proud to announce a limited-time partnership from November 6th-January 28th with Lucky's Market Bags for Change Program! Each quarter, three nonprofits are selected to receive bag credit donations from their local Lucky's Market store. When shoppers bring in their reusable bags from November 6th-January 28th, they can choose to receive $.10 back per bag credit or donate that amount to a local nonprofit of their choice. Even better: when a shopper donates, Lucky's Market will match the donation and double the giving to the nonprofits!
Here is how you can help the NAWBO Louisville Foundation:
Interested in joining a NAWBO Committee?
Are you interested in joining a NAWBO committee? This is a great way to connect with other NAWBO members!
We have several active committee slots available:
Communications, Corporate Partnerships, Programming, Public Policy, Membership, EPIC, Satellite Engagement, Symposium, and more!
Contact Stephanie Geddes for details, or find more info here!
Do You Have News For the E-newsletter?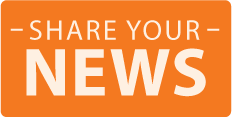 Have you been in the news recently? Is there an announcement for your business? Are you chairing a charity event? Let us know when you have news about you or your business!
Please submit business promotion articles of no more than 250 words.
Keep those articles coming in, as we love to share your company news with the NAWBO membership!
The deadline for the February issue is January 27, 2017. Send your articles about promotions, news coverage, accomplishments, grand openings, opportunities, etc. to Stephanie at director@nawbokentucky.org.
Thanks to our Annual Sponsors!
Sponsorship packages are now available for 2017! If you have questions or would like to see what would fit for your company, contact Stephanie at director@nawbokentucky.org.
Connect with us online!