Upcoming Events
Celebrate the Holidays with NAWBO Friends and save on your holiday gift giving!
Member Profiles
Regan Wann
Commonwealth Financial Advisors, LLC
Regan Wann is the newest partner in Commonwealth Financial Advisors, LLC. A family-owned company of advisors who promise responsible, individual, long-lasting care for you and your financial needs. We offer fee based investment management, investment and financial advice, and financial planning for individuals, families, and businesses in Kentucky.
Regan joined the growing team in January 2017 to work on the business, not in the business, and her role as Promotions Director means building community awareness, event planning, public engagement, and creative approaches to marketing. Her first membership as a new Partner was NAWBO and she's delighted to be part of the NAWBO sisterhood.
Stacy Ledington
Ledington Elder Law and Estate Planning PLLC

Stacy Weeks Ledington is the founder of Ledington Elder Law and Estate Planning PLLC where her practice concentrates in estate planning, elder law and Medicaid applications. Stacy understands the complexities, uneasiness, and family dynamics that often accompany legal issues. She uses a compassionate approach to assist clients in addressing their particular goals and concerns.
Stacy completed her undergraduate degree at Indiana University, majoring in Telecommunications. She went on to earn her Juris Doctor in 1993 at the Indiana University Maurer School of Law. Stacy often speaks on estate planning and elder law topics. She is admitted to practice law in the Commonwealth of Kentucky and the State of Indiana. She is also accredited by the VA to assist veterans applying for benefits.
In the Louisville area, Stacy is a member of the Louisville Bar Association (LBA) and Toastmasters. Stacy is also involved with the KY Bar Association (KBA) and the Indiana State Bar Association (ISBA). She is a member of the Southern Indiana Estate Planning Council (SIEPC) and the Health Services Professional Network (HSPN). Nationally, Stacy is a member of the National Academy of Elder Law Attorneys (NAELA), Elder Counsel, National Association of Women Business Owners (NAWBO) and the American Association of University Women (AAUW).
Patty Breeze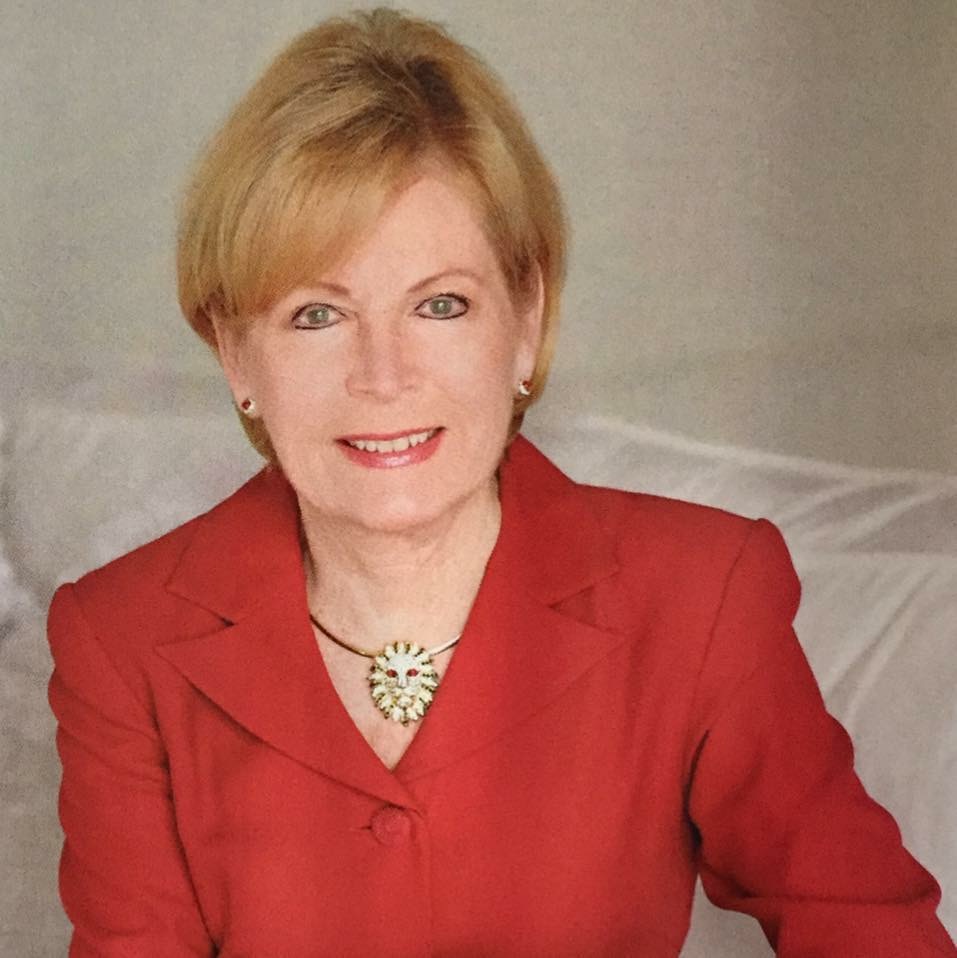 Once a teacher, always a teacher!
Patty began her career as an art and journalism teacher at Bryan Station Senior High School in Lexington. Though her students are no longer high-schoolers, Patty still considers herself a teacher of all things financial.
"When I started working in insurance, I took a leap of faith and left the world of teaching where there was a lot of security," Patty says.
Patty officially opened her financial firm, Breeze Financial, LLC, in 2002. Though it was the first time she was officially a business owner, Patty had been working independently for Mass Mutual for over twenty years. Her motivation to open her own business stemmed from the idea that she could better serve her clients if she was more independent of a large firm.
Through the years, Patty has gained several financial titles, including, Licensed Insurance Consultant, Certified Financial Planner, Investment Advisor Representative and Charter Life Underwriter.
Though many might assume Patty's teaching days are long behind her, she begs to differ.
"I am still teaching every day," Patty explains. "I teach my clients to make smart financial decisions."
Each day, the staff at Breeze Financial educates their clients about insurance and investment programs, employee benefits and financial planning.
Patty also admits that when it comes to running a business, she is often the student. When she first opened her business, she found her education degree was lacking in equipping her to run a business. She discovered a wealth of business knowledge from the women involved in NAWBO and became a faithful lifetime member of the Lexington chapter. Patty also served on the National Board for NAWBO from 2000-2004.
"I am thankful for all of the ideas other business women at NAWBO have shared with me to help me grow my business," Patty says. "I am also grateful to have met so many other inspiring business owners who I would not have met otherwise."
Vanessa Pennoyer
Vanessa N. Pennoyer, MBA- Business Development Executive – Houston-Johnson, Inc.
Vanessa Pennoyer is a Business Development Executive for Houston-Johnson, Inc. (HJI). Her mission is to "Influence Relationships that Inspire an Impact for Change." Logistics and supply chain management is no easy subject to tackle but it's the biggest factor for building revenue or budgeting for loss. She specializes an emphasis on Capacity vs. Capability with clients to determine their needs and structure a solution.
Prior to this position, Ms. Pennoyer was a wholesale Territory Manager for the Gift Industry representing more than 50 vendor/ manufacturers and 300 retail customers across Kentucky with a few special key accounts.
Cultivating loyal customer relationships through her passion for service; Pennoyer grew the territory 72% in her first year and was recognized as a finalist for Outstanding Manufacturers' Rep in 2014 by the Gifts and Decorative Industry publication.
She earned her MBA from Strayer University in 2013 with emphasis on Marketing. Pennoyer has more than 15 years of experience in sales and marketing for various industries including healthcare, architecture, food/beverage, publication and accounting.
Her hobbies include creative writing and serves as an advocate for suicide prevention initiatives promoting "Say Something Against Addiction" sharing resources to raise awareness. Her short story is available for download on Amazon, proceeds given to American Foundation for Suicide Prevention.
Karen Weller
NAWBO member Karen Weller will offer a Quickbooks seminar at Abacus Louisville on August 29th: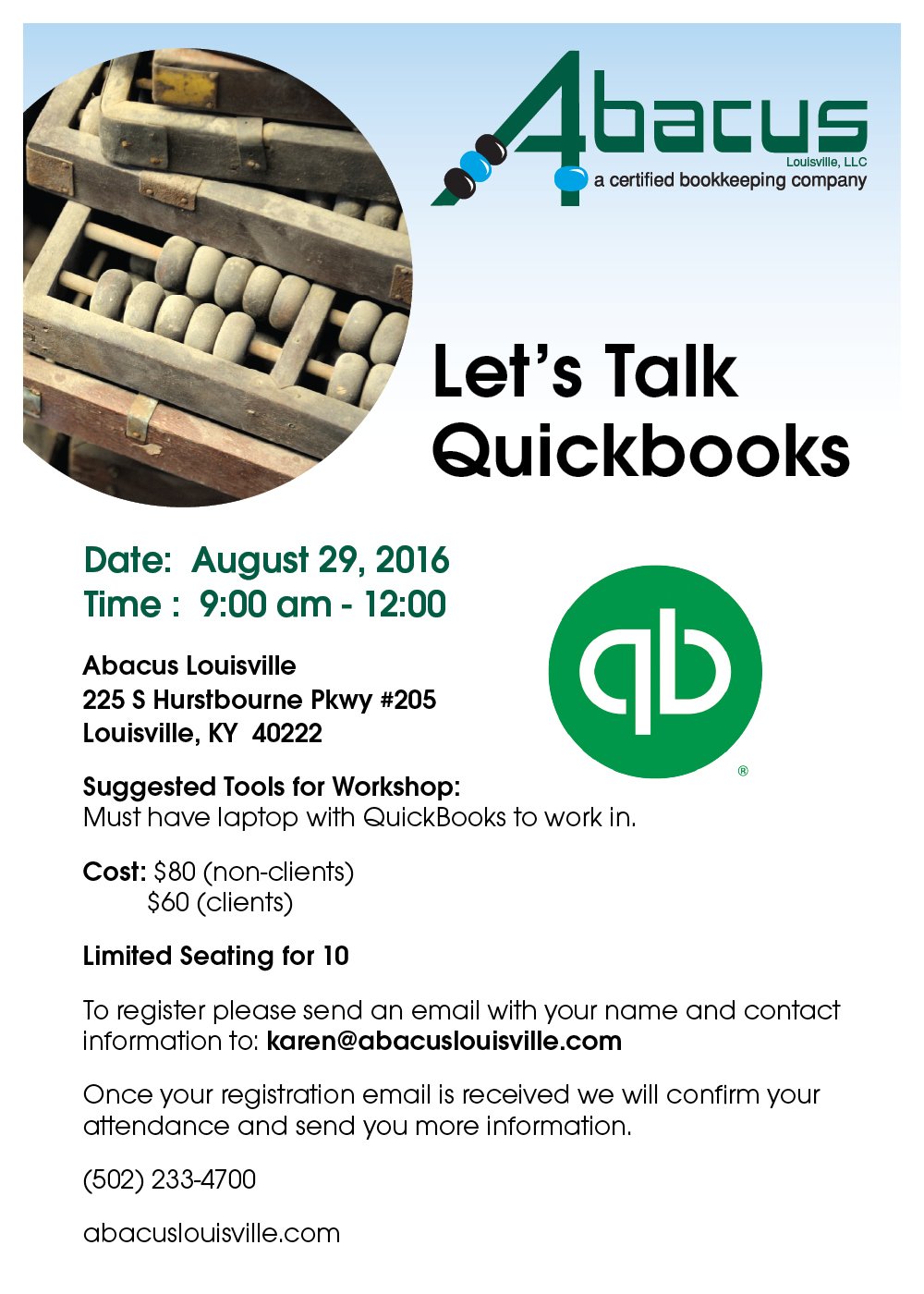 Mena Blue
Mena Blue is new to Louisville from San Diego by way of Western Kentucky. Although she spent most of her adult life in California, she spent her childhood in Columbus, Ohio. She feels like she came back to her roots since her mother is also from Cincinnati and her grandfather attended Male High School here in Louisville. She and her twin boys moved to Louisville just over two years ago and happily settled in St. Matthews, with their two dogs, which are very much a part of the family.
Mena is the President of Sunset Pacific Development Corp. (SPDC) which is a land development company developing residential lots, commercial parcels and a marina at Drake Creek. Drake Creek is a golf course community just outside of Paducah, Kentucky on the Ohio River. She has been leading this project since 2004, but due to growing and changing family commitments, the company is currently for sale. She is looking forward to refocusing her professional skills back towards her passion in technology after the sale.
Mena's professional career was in Software Development in Silicon Valley where she worked for various start-ups in her career, eventually landing at a B2B giant, Ariba where she managed four product lines. She longs to return to software development and is currently working on a project that would allow non-profits to develop applications and technology using collaborative strategies. Her other technology project is a software program that uses Artificial Intelligence to process and analyze large volumes of data for the legal industry. She plans to build these two projects as soon as she can.
Mena has been involved in multiple foundations and plans to continue supporting philanthropic groups close to her heart (because twin boys just don't keep her busy enough!). Her past projects include dog rescue (bichonfurkids.org), homeless food programs, and mentoring youth through Big Brothers/Big Sisters and through her coaching practice. Her current goal is to deploy a mobile app to help foster kids who are aging out of the foster system find social services in their geographical area.
Mena joined NAWBO to network with other female business professionals and find some outstanding successful women who could mentor her. She came to NAWBO as a recommendation from Kevin Lynch who introduced her to Lawren Just. Mena is already grateful for the guidance and coaching she has received from these two individuals who have made a world of difference in her business. She is deeply grateful and looks forward to getting more involved in NAWBO, particularly helping technology ideas grow as she gets more involved in the local tech community.